Every Home Tells a Story - Let Us Share Yours
Many real estate agents take the one-size-fits-all approach to selling their client's homes. They follow the same cookie-cutter procedures to list each home, then they sit back and wait for offers. That's not us. We wouldn't dream of using the same strategy for every home we list, and we've achieved unbelievable success by taking a different approach. We know your home is unique, and we are ready to partner with you to develop the most effective, customized marketing program to ensure you get the best possible price. We believe each home must be assessed thoroughly -- from defining its distinct location and features to identifying potential target buyers. We also make recommendations for repairs and improvements that will maximize your final selling price. History has proven that our methods generate results. This book will give you an overview of our process.
Once you've made the leap and decide to list your home, we will be there to guide you every step of the way, and are always within phone's reach if you need anything at all. We look forward to sitting with you at the closing table.
Shannon T. Schmitz & Morgan Smith
Founders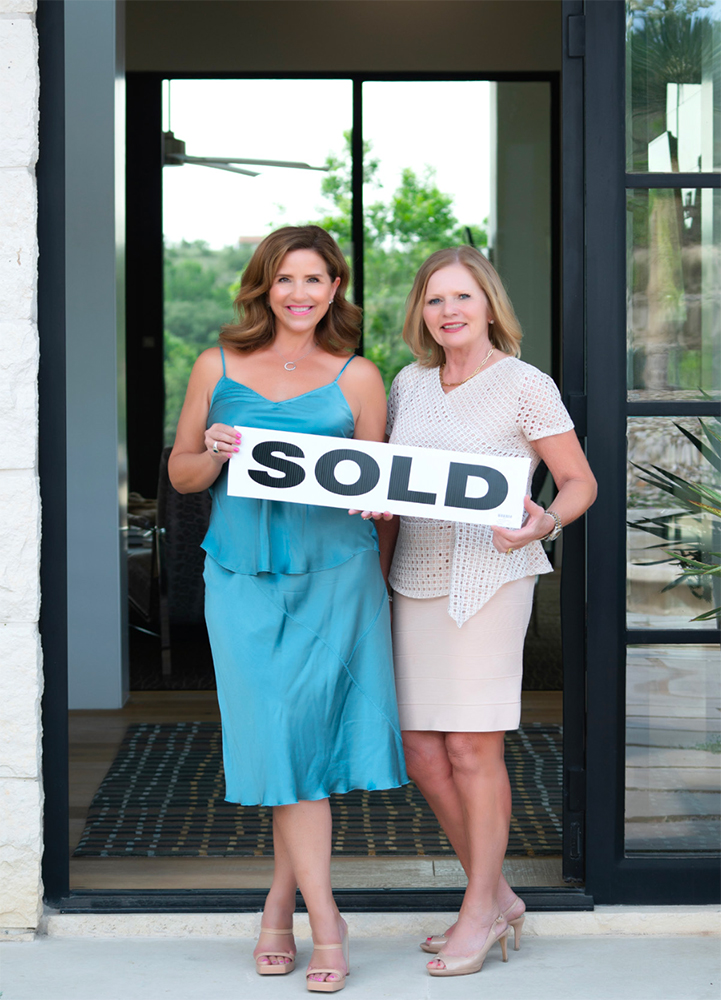 We Can't Wait to Put Our Team to Work for You
At Schmitz & Smith Group, our main focus is creating the ultimate real estate experience for our clients. It is our firm belief that luxury isn't defined by price, but by the level of service we provide. Your needs always come first, and our all-inclusive service is second-to-none.
We have cultivated long-term relationships with both our clients and partners that value integrity, fairness, and an ethical approach. Investing in state-of-the-art real estate marketing and technology is a reflection of our investment in you.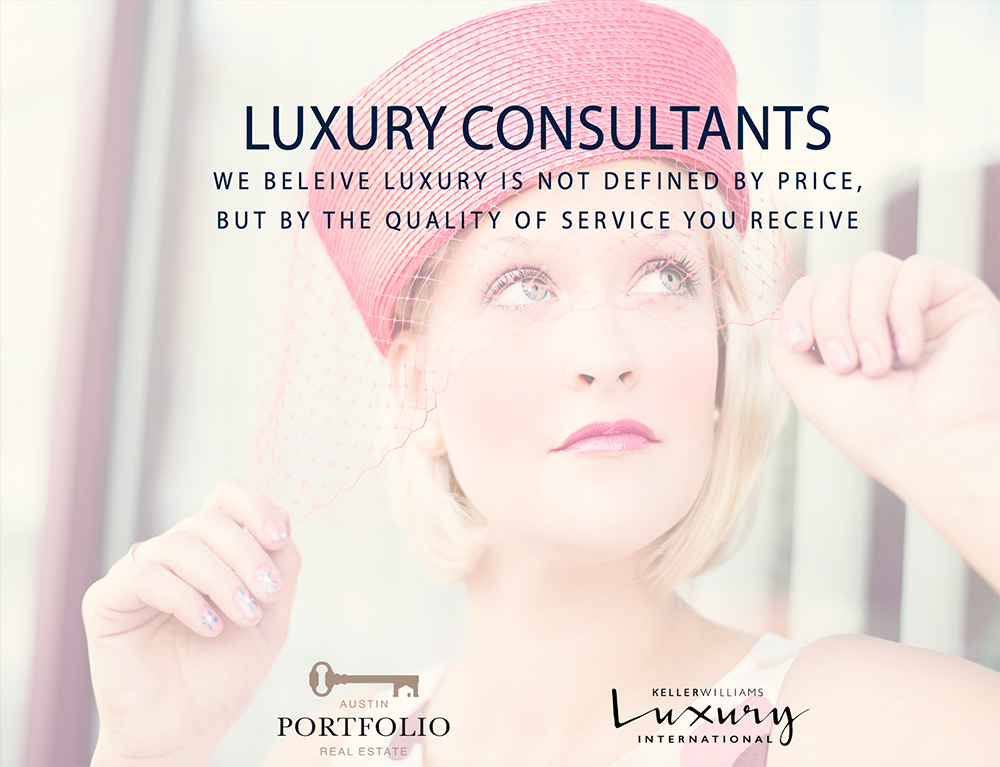 THE TOP AGENTS
Our exclusive group of real estate consultants raises the bar for service in Austin's real estate market. The Austin Portfolio team is made up of seasoned, award-winning Austin experts whose customer service efforts are supported by Keller Williams Luxury International.
TECHNOLOGY
Austin Portfolio Real Estate has an aggressive strategy for attracting international home buyers to our listings. We have the tools to translate your listing into 19 different languages. This allows international agents to show your property to their buyers in their native tongue.
THE NETWORK
KW-Austin Portfolio Real Estate and Keller Williams Luxury International have been designed to reward agents for working together. We are also affiliated with LuxuryRealEstate.com, and share its network of more than 1,500 brokerages around the world.
RELIABILITY
We hang our hat with Austin Portfolio Real Estate, part of Keller Williams Luxury International - the premiere boutique real estate office in Austin. KW is the fastest-growing real estate company in North America and continues to rank as the #1 leader in luxury home sales.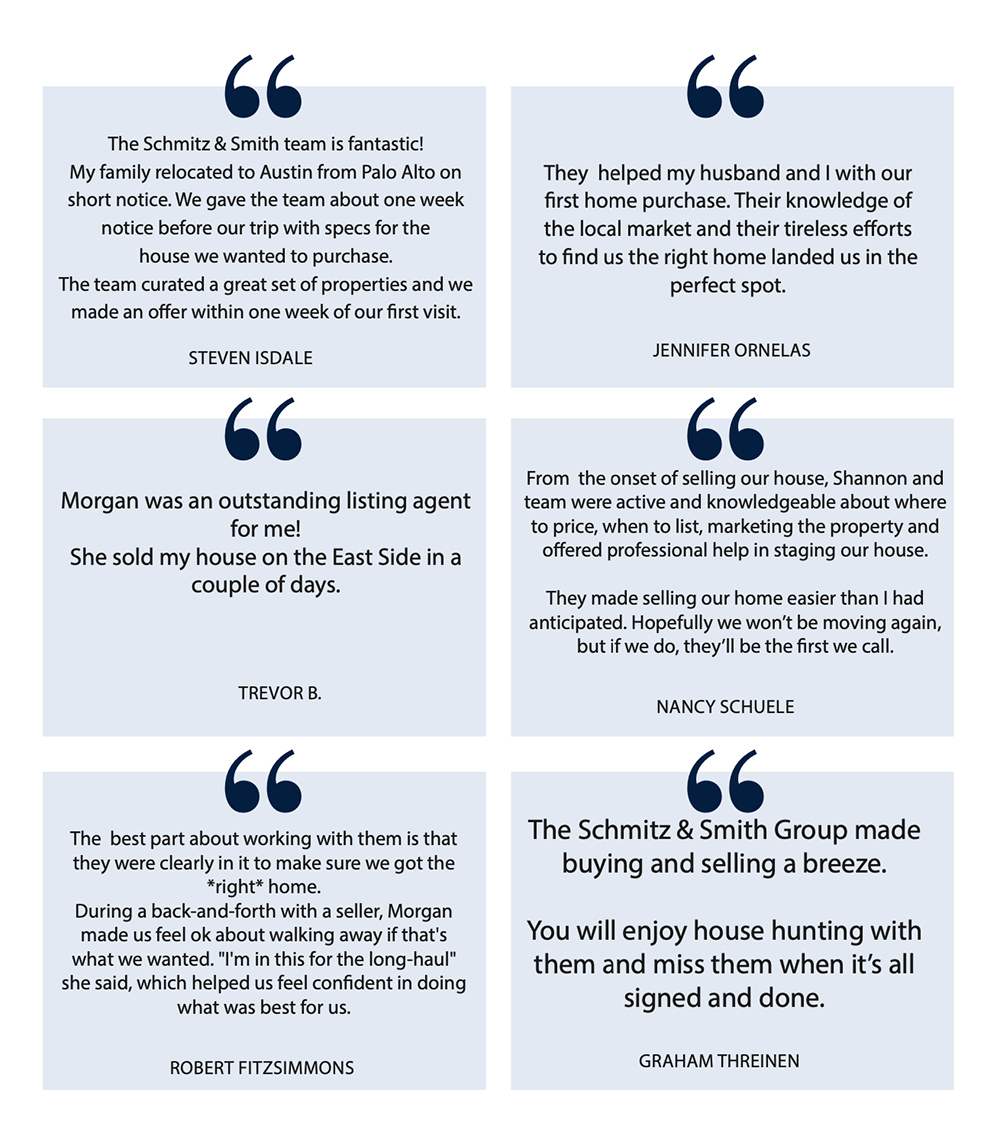 Our Listings Have International Reach
They're Sydicated and Easy to Find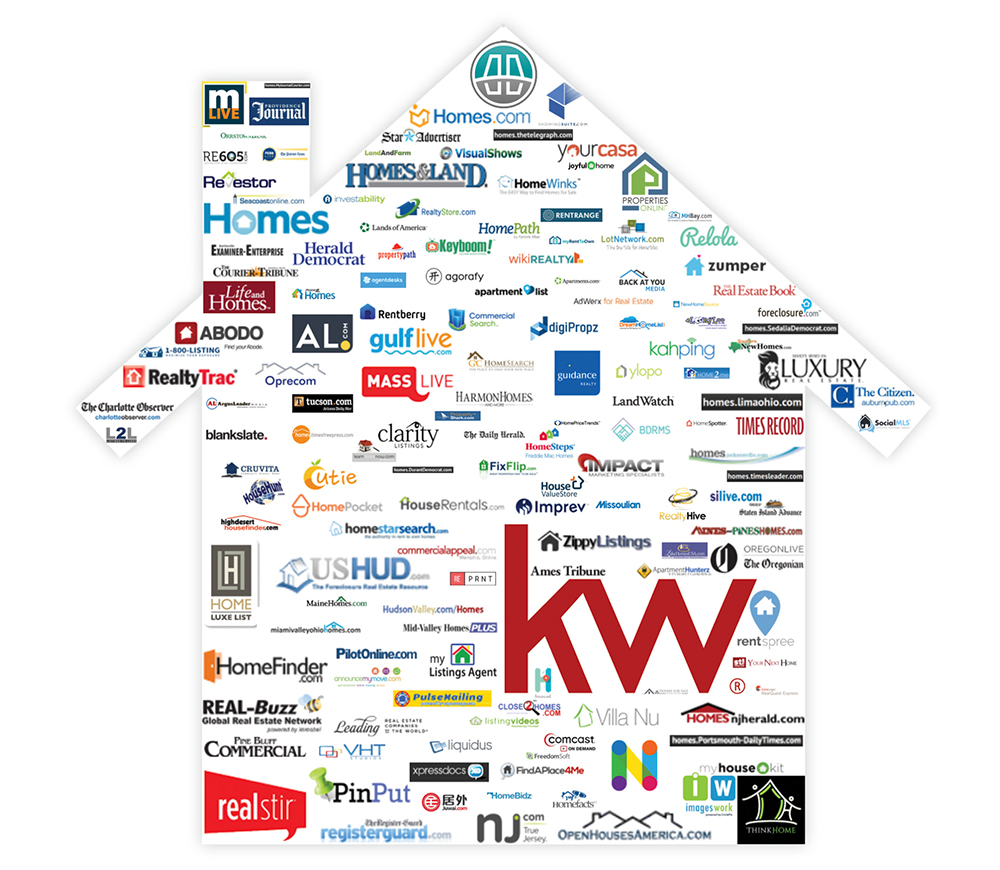 6 Points of Difference

1. LIFETIME CONCIERGE
We will always be a resource to you. From doctor to dog park recommendations, we have you covered.
2. PARTNERSHIP
We partner with our past clients to create collaborative opportunities. We succeed together.
3. ACCURACY
We provide you the most up-to-date and accurate information to ensure you make informed decisions.
4. EDUCATION
The volumes of forms, disclosures, agreements and warranties mean there are a lot of boxes to check. We'll make sure you are covered, protected and aware of all of your options.
5. NEGOTIATION SKILLS
We review each buyer's qualifications personally and review all offers. We are experi- enced in negotiating top-dollar offers, time limits and closings for your best possible outcome.
6. ATTENTION TO DETAIL
Everything posted about your house will be kept current and correct, including signage, websites, MLS, print brochures and other advertisements. Professional stagers and photographers as well as award-winning marketing make sure your home gives the best possible first impression.

Working with Schmitz & Smith Group
At Schmitz and Smith Group, we know you want top dollar for your property. We also know how to identify your property's value and position your home to fetch the highest offers.Value isn't determined by what you paid or how much you'd like to get, but by what a buyer is willing to pay in today's market. Buyers are always looking for the hottest opportunities. The right price can bring multiple offers that drive the price up. A property attracts the most activity in the first two weeks of the listing. Then, newer listings start to overshadow it.
We use real-time data from area home sales to identify the current market value. We price strategically in order to attract interest as soon as your listing hits the market, when it typically has the greatest exposure.
Here's What You Can Expect
1. We initiate the listing process by entering your property into the Austin area Multiple Listing Service (MLS) system.

2. Buyers' agents schedule property showings, and we diligently collect and analyze their feedback. We promptly report this feedback to you for your consideration.

3. We receive and carefully evaluate offers from potential buyers. We guide you through the process of accepting, countering, or declining offers. If applicable, we negotiate backup contracts.

4. If your property is part of a homeowners' association (HOA), we facilitate the process by delivering the necessary documentation to the title company.

5. For buyers seeking financing, their lender orders an appraisal of the property. If the appraised value differs from our agreed-upon sales price, we engage in negotiations to bridge the gap. This may involve price adjustments or additional cash contributions at closing. If the property does not appraise, the buyer retains the option to terminate the transaction while preserving their earnest money.

6. We ensure that all documentation required by the buyer's lender is submitted and reviewed. Once the lender grants a "clear to close" status, the buyer's financing is secure, or they may face loan denial.

7. We meticulously review the settlement statement, providing you with a detailed breakdown of your net proceeds at the time of closing.

8. Prior to closing, we guide you through the necessary preparations. All sellers are required to attend the closing meeting with valid driver's licenses. Be sure to bring a voided check for wiring instructions, as well as any keys and garage door openers.

9. After a brief waiting period, the transaction officially "funds," signifying the completion of the process.

10. Congratulations! You've successfully navigated the real estate transaction process. It's time to celebrate your achievement.


Thank You For the Opportunity
We're thrilled that you are considering Schmitz & Smith Group at KW- Austin Portfolio Real Estate to represent you while you sell your home. We'll treat your home selling transaction with as much care as we would our own.
We appreciate the trust you place in us and we do not take it for granted. We look forward to partnering with you to find the best buyer for your home.
Ready to take the next step? Contact us today to discuss your personalized marketing strategy and how we can make your home stand out in the crowd
Let's Connect and Discuss Your Next Steps