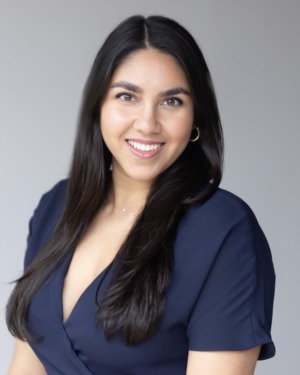 "I'll show you how good it can get"
Reena Vennam is an Austin native, she understands first hand what makes our town so special. She has also spent time living in California and is familiar with what it's like to move to our area from a long distance. In fact, Reena has a special focus on helping our relocation clients make the moving process as easy and stress free as possible.
Reena's passion for helping others plus her unique education and work history combine to make her an invaluable asset to her clients and her community. She has a Chemical Engineering Degree from the University of Texas at Austin and has worked in technology and data science. She's had entrepreneurial success owning her own business and has recently become a savvy real estate investor which positions her perfectly for navigating multiple offer scenarios and other tough negotiating challenges for her clients.
Reena loves to spend her free time enjoying the natural beauty of Austin with her two sweet Pomeranian pups Cayenne and Pepper. She is also into the dynamic arts and music scene that thrives in Austin. In addition, she is passionate about serving as a mentor to young women through the local non-profit GirlStart.