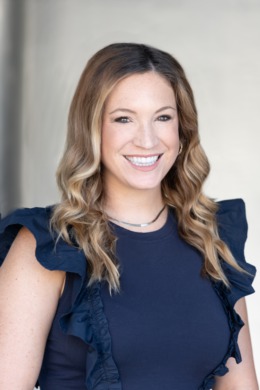 "Dare to live the life you have dreamed for yourself." 
As the newest agent on Team SSG, Megan Mrazek joined the real estate community after a long-stint in Corporate America. Formerly a crisis management consultant, Megan's superpower is confidently guiding clients through complex situations, and making what could otherwise be a stressful experience a comfortable and enjoyable one. Her tenured background in client services means she knows how to serve – always putting her clients' best interests at the forefront. 
A long-time resident of Bee Cave, Megan is passionate about welcoming others into the thriving West Austin community. As a real estate investor and owner/operator of short-term rentals in Texas hill country, Megan brings a keen business acumen to the table, working relentlessly to create rich lives for her clients, whatever that may mean for them.  
In addition to serving clients as a real estate agent, Megan moonlights as an interior decorator, helping clients to design stunning custom spaces in which they can thrive. Her knack for creating beautiful, homey spaces allows her to not only to help buyer clients envision their dream home, but ensures listings present beautifully and earn top dollar. 
When she's not scouring the market or working on new designs, Megan can be found at one of the many wineries or breweries in the Texas Hill Country with her husband, two children and mutt, sipping wine and enjoying live music. A graduate of the University of Notre Dame, she is a staunch football fan (Go Irish!) and enjoys traveling around the world.