Mandi Fulton-Flores
Director of Sales, Realtor®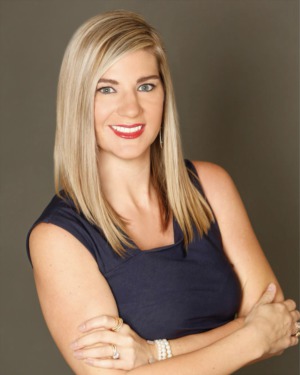 "I love making new connections, and helping people achieve their goals."
Mandi Fulton, REALTOR®, has a deep understanding of the market after working nearly five years as an agent and contract coordinator for a high volume real estate group in Austin. Her intimate knowledge of contracts makes her an invaluable asset to her clients, as her detail-oriented approach is focused on making sure all of their needs are considered right down to the close of the deal – and beyond. Mandi is a skilled negotiator that never rests until her clients get the best possible deal on their home purchase or sale.
Her passion and commitment to helping others are what drive Mandi to serve her clients in a personal way – she helps them envision their ideal home life, identify their goals, and then achieve them. For Mandi, client relationships are like family, built on trust – and she is transparent and laser-focused on helping her clients reach their goals. She places her clients' needs above all else, keeping them at the front of every engagement with a goal-oriented approach with her professional, polished style.
When she's not busy helping clients find their dream homes, Mandi is often helping her boyfriend with their pet videography business, Austin Paws and Play Studios. She is a dog fanatic who might invite you to join her for Mutts & Mimosas (just give her call)! She also enjoys staying active all around Austin, and visiting the newest and hottest restaurants in town.